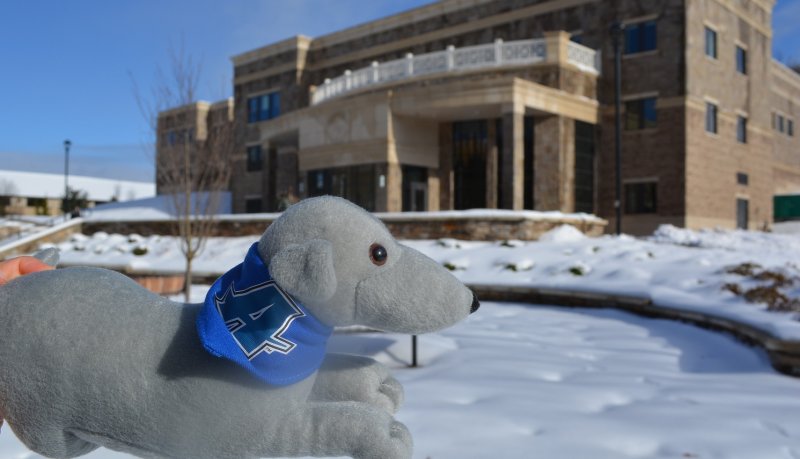 Inclement Weather Information
Please see the below information relative to University operations during periods of inclement weather.
Notification of Changes to Campus Operations
The University will make every effort to announce changes to campus operations by 6 a.m. through several mediums. If you do not receive a notification, campus operations will proceed as normal.
AU Mobile App: The app is the first medium through which the community will receive information relative to a change to campus operations. A push notification will be sent to all individuals who have downloaded the app. (Make sure you have opted-in for push notifications.) A banner message will also appear at the top of the home page of the app.
Email: A brief message will be sent to all Assumption email addresses
College Website: A notice will appear at the top of www.assumption.edu
Recorded Message: A message informing individuals of the change to operations can be heard at 508-767-7220 after 6:45 a.m.
News Media: The University shares changes to campus operations with the below media outlets. While information is shared with these media outlets prior to 6 a.m., the individual outlets control when information is broadcast or posted on their websites.

WTAG (580 AM and 94.9 FM)
WXLO (104.5 FM)
NECN
WBZ (Television and Radio)
WCVB
WHDH
WFXT
University Snow Day Policy
To ensure students are provided the necessary instruction hours, the University will observe the following:
Monday, Wednesday, and Friday classes will be capped at three total snow days
Tuesday and Thursday classes will be capped at two total snow days
Classes that meet once a week will be capped at one snow day
If the University exceeds the total number of snow days allotted for each class schedule, classes will meet remotely if weather conditions create unsafe travel conditions. Note that graduate classes that meet remotely are not affected by snow days and will meet as scheduled.
University Operations During Inclement Weather
If classes are canceled due to inclement weather, critical University services (public safety, Sodexo food services, the Plourde Recreation Center, and d'Alzon Library) will remain operational, but most University offices will be closed. If the University exceeds the allotted number of snow days, University staff will work remotely to ensure students' needs continue to be met.
Delayed Opening Information
In the event of a delayed opening, please monitor your University email account and the AU Mobile App for details on when classes will begin, and University offices will open. Students with labs on days in which a delayed opening occurs should monitor their University email account for updates from faculty.