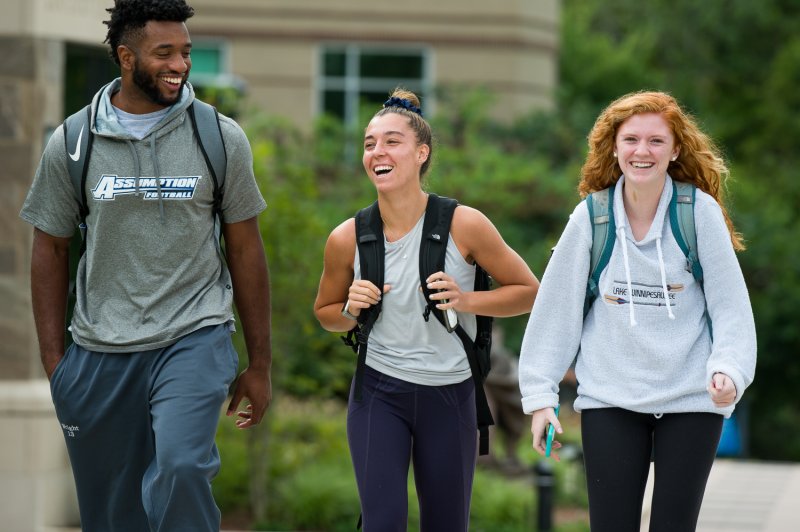 The Office of Student Activities (OSA) works closely with students, faculty, and campus groups like the Campus Activities Board (CAB) and the Student Government Association (SGA) to organize, publicize and implement a wide variety of co-curricular activities ranging from lectures to performances to opportunities to have fun with your family.
Poster Approval
Email a copy of your completed poster to posters@assumption.edu. Once approved, you will receive an email with the approval stamp to add to your completed poster. You can drop off approved posters with our office to hang up around campus. (Maximum of 94 posters)
Spaces We Reserve
Student Activities Resource Room (SARR)
Hagan Info Booths & Tables
Poster Hanging Area in Hagan
Spirit Rock
*Stop by our office, or give us a call, to book
Contact & Staff
CONTACT INFORMATION
508-767-7403
Basement of Hagan Campus Center
(Down the main stairwell between the Post Office and the Coffee Station)
The office is open Monday through Friday 8:30 a.m. to 4:30 p.m.
STUDENT ACTIVITIES STAFF
Sara Swillo Muckian
Director of Student Activities and Leadership Development
508-767-7493
Isabella Zaccardi
Coordinator for Student Programming
508-767-7181